Installing Poles

The sequence of images below shows the process for replacing an old power pole.
[1] New poles are loaded at the depot ready for the job.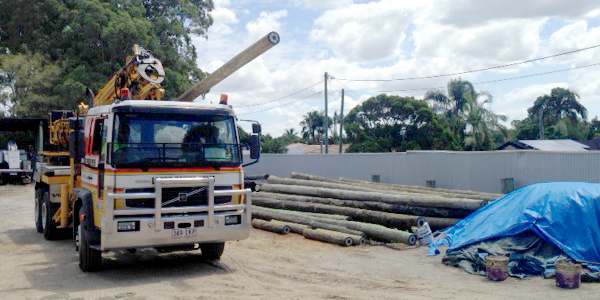 [2] Once onsite, power is disconnected, wires removed and the old pole is removed.
[3] The position for the new pole is marked and the hole is drilled.
[4] The top of the pole is prepared with the necessary fittings ready for installation.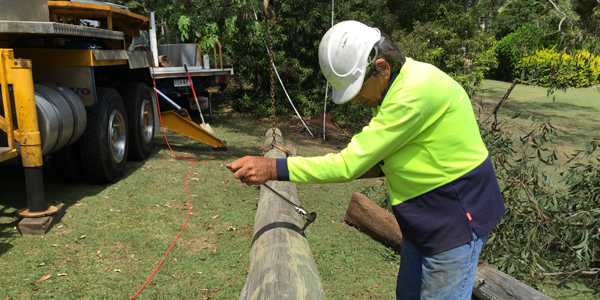 [5] The new pole is aligned and lowered into position.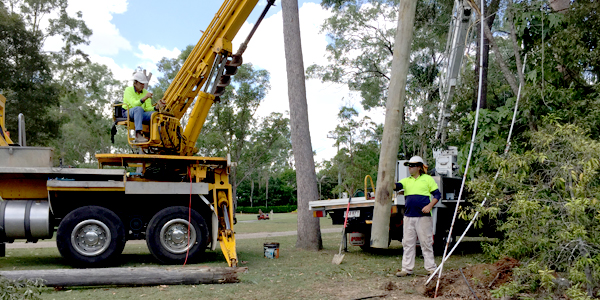 [6] Wires are reconnected and the power restored.